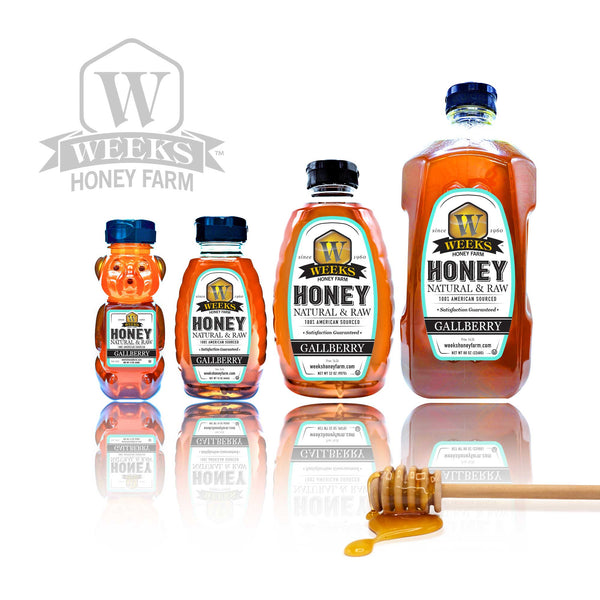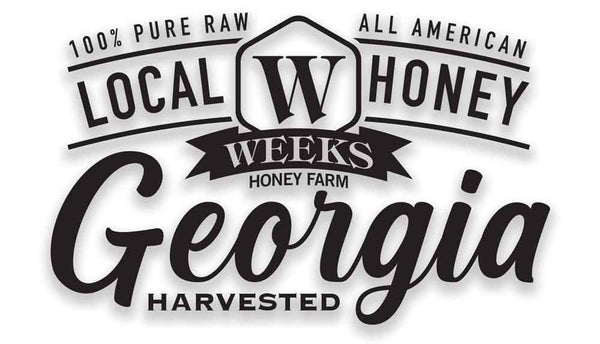 Taste the secret honey of the South: Our Best All-Natural Pure Raw Gallberry Honey 
Sourced directly from the Flat Woods of Georgia this premium honey has been kept a secret by Southerners for centuries. Weeks Monofloral Gallberry Honey is known for it's robust flavor, has a light amber tone. It is derived from the local wild Gallberry bush which is endangered. Try the best the South has to offer in wild honey.
Unprocessed and purely harvested form nature 
Contains many antioxidants
Rich in a variety of vitamins, minerals, proteins, amino acids and enzymes
High amount of carbohydrates which create energy ready to use by the body
Ideal natural source of sweetness without sugar or artificial sweeteners
EXCELLENT IN HOT TEA OR COFFEE
Nothing but good things to say about this honey. I love it so much I buy 4 jars at a time just to have extras for when I need to give a gift. Nobody says no to honey and they story on the jar makes them feel even more special. This is such a good product I've kept buying it after I moved away from Georgia to Montana. Worth it's weigh in gold. -
#23072459325629 B.
100% PURE: Unfiltered Raw Gallberry honey has a Mild Molasses Flavor and Medium Consistency
100% AMERICAN: Harvested form US Beekeepers in South Georgia, no added ingredients, or imported honeys guaranteed
EXCELLENT: Used in Naturally, Sauces, Marinades, Baking 


Certified Kosher.
Due to reduced habitat of the Southern Gallberry bush, Gallberry honey is officially an endangered honey. Your purchase helps support beekeepers and their efforts to replenish lost Gallberry habitats.
DR. MITCH TALKS ABOUT GALLBERRY HONEY