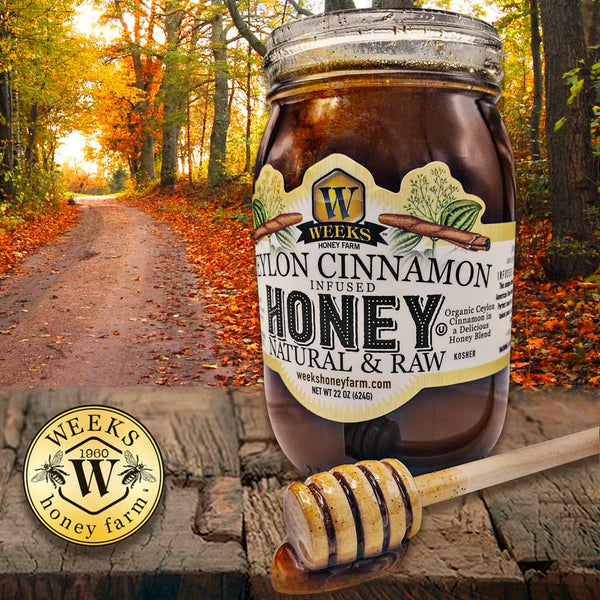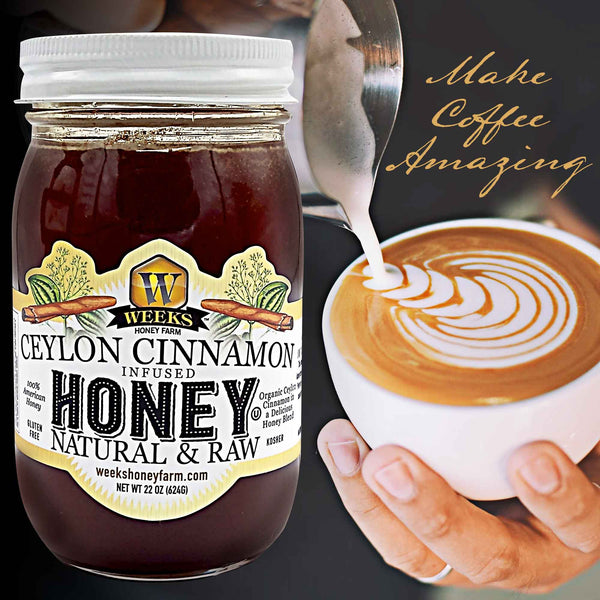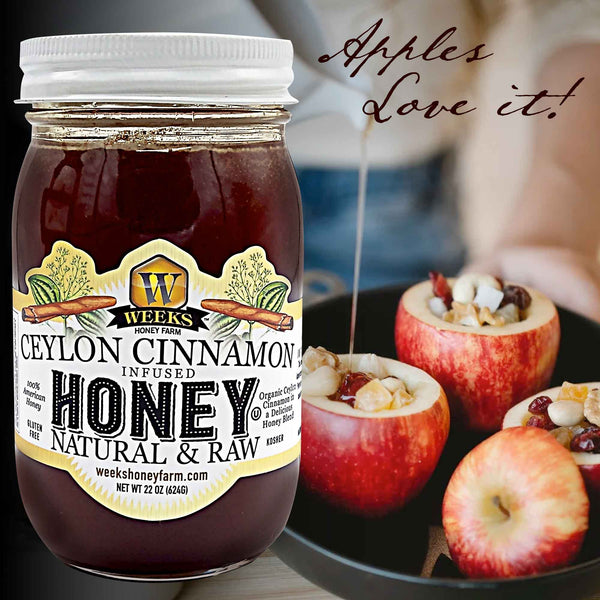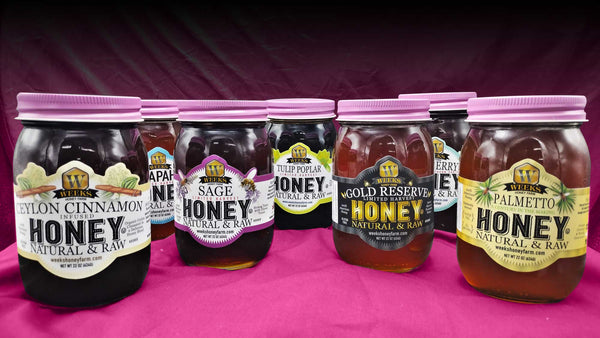 SPECIAL LIMITED TIME PRICE DROP
A world of flavor in every spoonful! Our Super-rich Ceylon Cinnamon Honey is Amazing
This delicious treat has been infused with the highest quality True Ceylon Cinnamon and contains no preservatives or artificial flavors. You can use it for baking recipes, topping off your favorite breakfast foods like oatmeal and toast, or simply enjoy a spoonful as a daily snack!

Do your research on True Ceylon Cinnamon and the added benefits of combining it with raw honey. You will be astounded.
We love this product on apples, in granola, as well as a natural sweetener in coffee, tea, and chai on the farm.
Just received this Honey a few days ago and I like it very much. I use it on toast and oatmeal and even in herb tea. If you like cinnamon and Honey you will enjoy this very much. Highly Recommend. - Leonard S.


22 Ounce Glass Jar