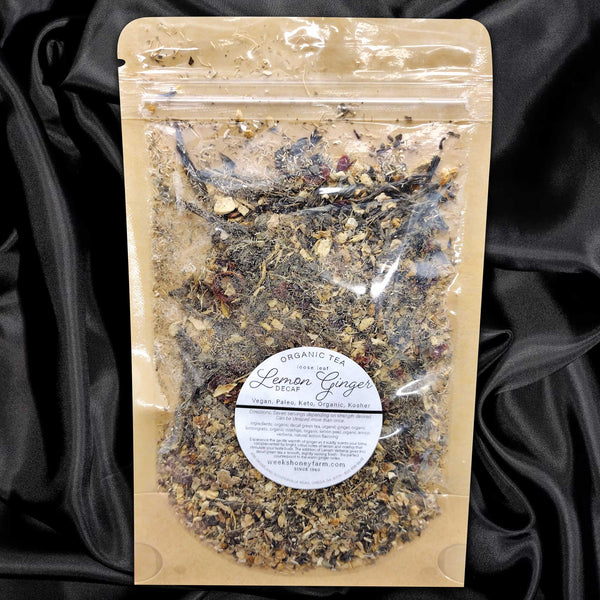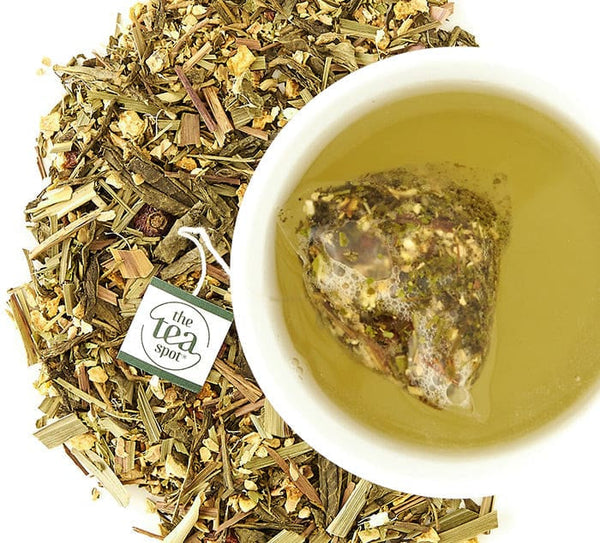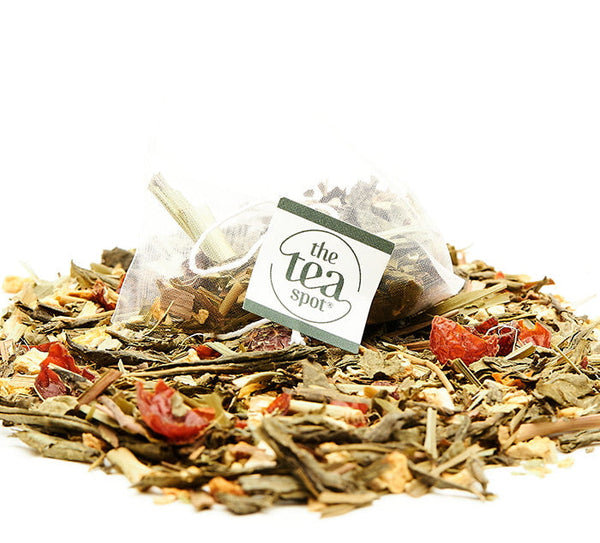 Packaged in a resealable container for freshness.
Indulge in the invigorating freshness of our Decaf Lemon Ginger Tea, crafted with a decaf green tea base. The young leaves of this organic green tea are sourced from China, meticulously harvested in spring and early summer. They undergo a naturally chemical-free CO2 decaffeination process which is not only environmentally friendly but also helps to retain the tea's naturally occurring antioxidants and the light flavor that's characteristic of green tea. This sustainable approach ensures a simply delightful and non-bitter decaf green tea experience.
Experience the gentle warmth of ginger as it subtly scents your brew, complemented by bright, citrus notes of lemon and rosehip that stimulate your taste buds. The addition of Lemon Verbena gives this decaf green tea a smooth, slightly cooling finish - the perfect counterpoint to the warm ginger notes.
Features:
Organic Decaf Green Tea
Origin: China (green tea base)
Sample ~ 7 servings
Lifestyle-Friendly: Vegan, Paleo, Keto, Organic, Kosher-certified facility

Decaffeinated ~99% Caffeine-free
Formerly known as Decaf Lemon Ginger Slimmer
Ingredients:
Organic decaf green tea, organic ginger, organic lemongrass, organic rosehips, organic lemon peel, organic lemon verbena, natural lemon flavoring

Our Decaf Lemon Ginger Tea is more than a calming beverage; it's a healthful addition to your daily regimen. This decaf green tea is an excellent choice for those following a vegan, paleo, or keto diet, and those who prefer organically sourced teas. 
Plant-Based Sachet Material:
Our sachet tea bags are made using a certified non–GMO sugarcane-based material called NeoSoilon® and do not contain any petroleum-based plastics. Our material is a plant-based alternative, obtained from sugarcane fibers, which is 100% biodegradable and compostable.