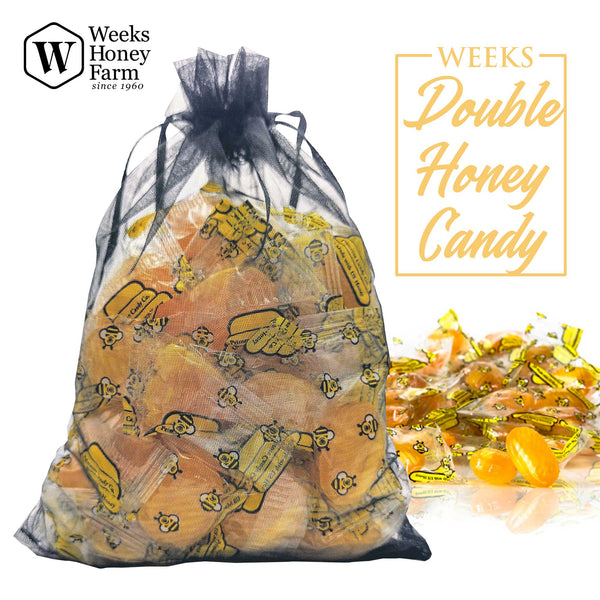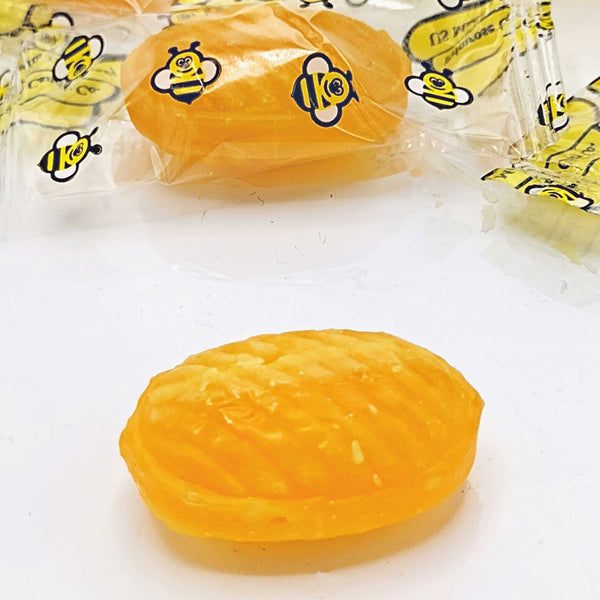 (CURRENTLY UNAVAILABLE)
Indulge in the sweetest treat with Weeks Honey Candy - a half pound of pure bliss!
DOUBLE HONEY CANDY 
Weeks Double Honey Candy is a smooth infusion of raw honey into a sugar coated delight. Offered in a gift bag for you to share, or store away for yourself in a secret place. Half pound of individually wrapped candies. Perfect for kids, keeping your throat moist, or just a less bad-for-you treat!
Bags contains +/- 40 pieces.