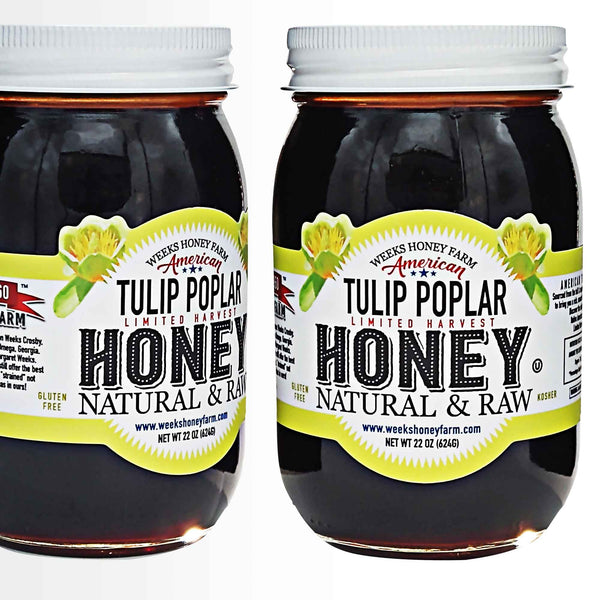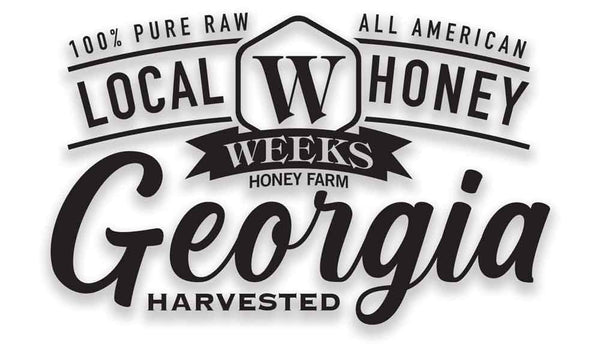 Very Limited Supply. Order Now!
The Mysterious Dark Honey, Weeks Raw Tulip Poplar Honey
Imagine walking in the deep forests of the ancient mountains of North Georgia, as you gaze upward into the mist that covers the mountain fauna. As the sun rolls out, the mist is chased away by the buzzing of honeybees and the sweet smells of pine and poplars. You observe worker bees going in and out among the majestic flowers of the kingly tall tulip poplars. This is where our Weeks Tulip Poplar honey comes from.

This limited honey is as dark as it gets! Our Best Naturally Dark Raw Tulip Poplar Honey is collected from wild tulip poplar trees in the Appalachian Mountains all the way to the dark rivers in the Southern  Plains. The bees that make this honey are hardy and produce a unique flavor that can only be found in this part of the country. This honey is perfect for those who like their honey dark and smooth like butter.
Raw and unpasteurized, so it retains all the nutrients and antioxidants
Thick, but smooth honey has a richer flavor than lighter honeys
Perfect on toast, added to tea or coffee
100% PURE: Unfiltered Raw Tulip Poplar honey has a Rich Buttery Flavor and Deep Rose Consistency
100% AMERICAN: Harvested from US Beekeepers in Georgia Mountains, no added ingredients, or imported honeys guaranteed
EXCELLENT: Used in Teas, and Marinades, or a Table Honey
Limited Harvest
Click here for other size options.
Certified Kosher.
22 Ounce Glass Jar