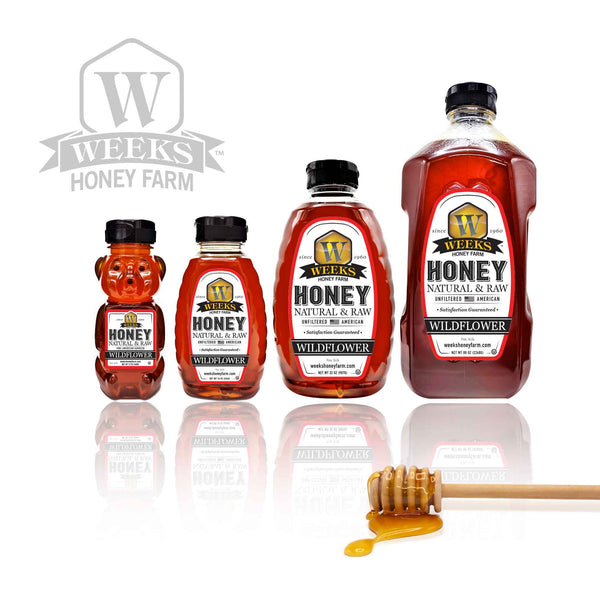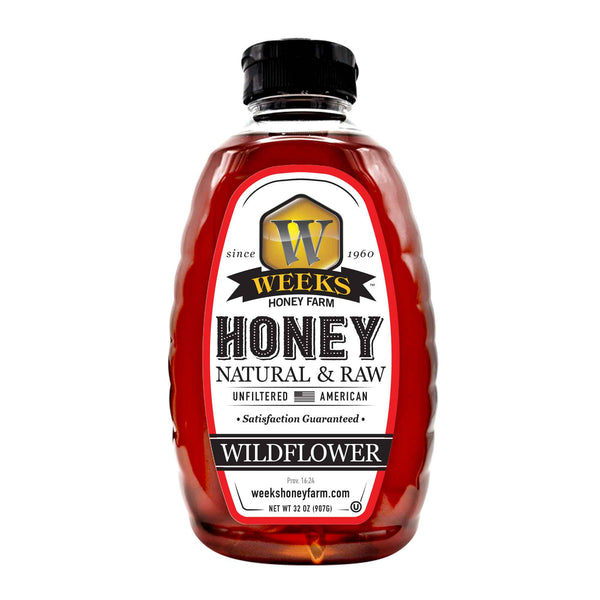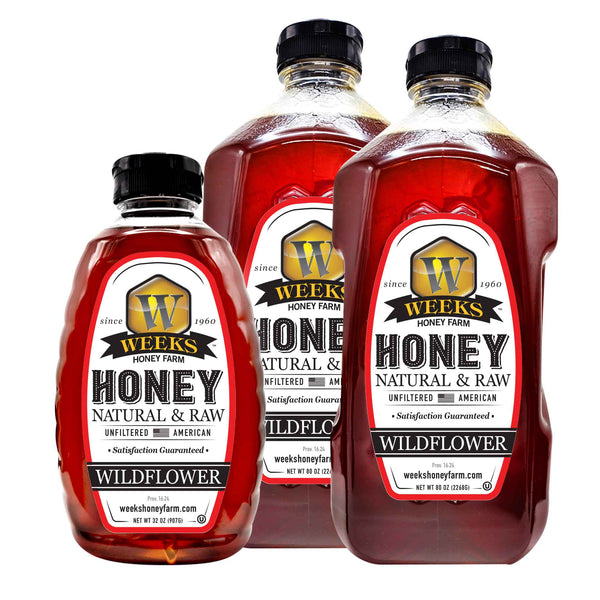 The sweetness of Nature, bottled up just for you
This All-Natural Pure Raw Wildflower Honey has been carefully harvested from pristine Georgia wildflowers, providing a delicious and nutritious treat. This honey is 100% pure and natural with no added preservatives or imports. It has a unique flavor that cannot be found in any other honey due to the variety of Southern wildflowers used to make it. Enjoy this raw, unprocessed sweetener on toast, in tea and coffee, or as an ingredient for baking! 
All-natural, pure, raw and unprocessed honey produced from wildflowers
Full of enzymes, vitamins and antioxidants that are beneficial for overall health support
Often used by hay fever sufferers
Versatile ingredient for cooking or everyday use in beverages
PERFECT FOR HOT TEA

Weeks Wildflower Honey is the best! It is a rich and very flavorful honey. I use it in my hot tea every day. - Myra D.
100% PURE: Unfiltered Raw Wildflower honey has a Rich & Tantalizing Flavor

100% AMERICAN: Harvested form US Beekeepers in South Georgia, no added ingredients, or imported honeys guaranteed
EXCELLENT: Used in Naturally Sweetening Hot Teas, Sauces, Marinades, Baking, Cooking
Certified Kosher.
*Packaging may vary