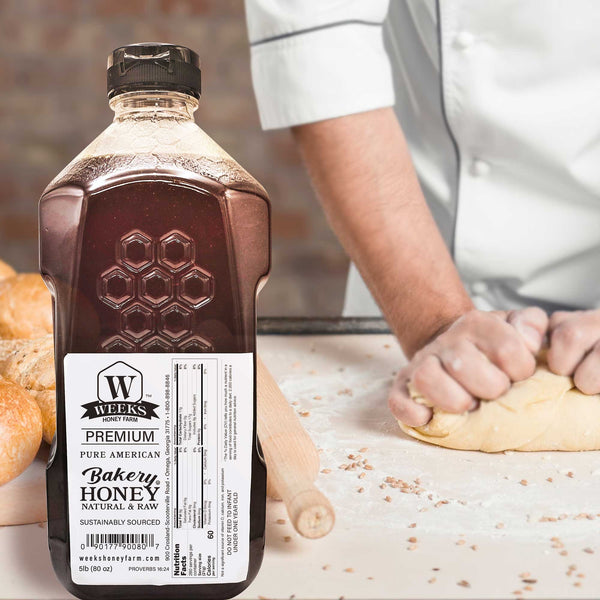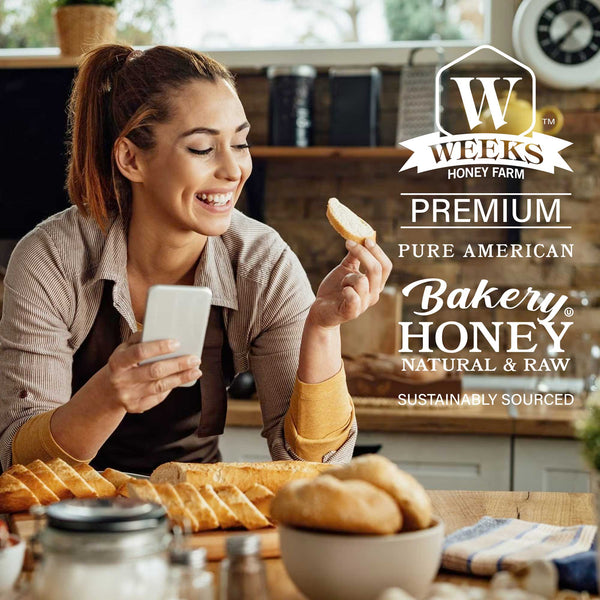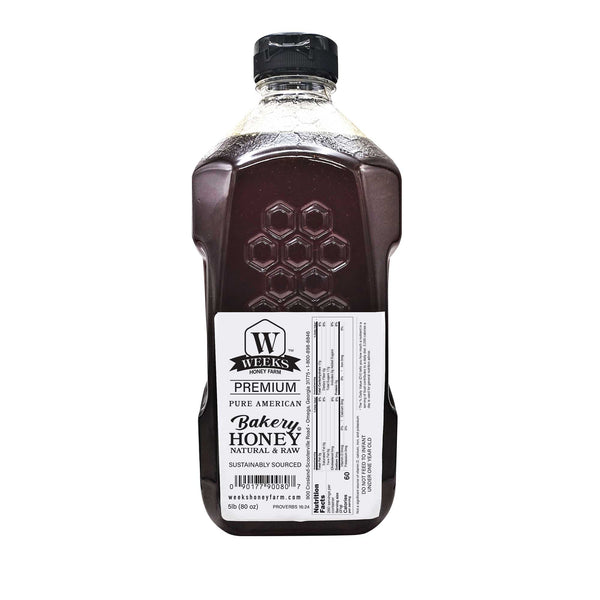 NEW PRODUCT!
Start baking with premium Weeks Bakery Grade Honey and kick processed sugar to the curb!
Soooo good it can even be used a s a mild table honey. You can rest assured you have the best honey available in all your recipes when you trust the Weeks Family brand. 
Premium Raw Bakery Grade Honey

Kosher Certified

Cholesterol Free, Fat Free, Salt Free, Gluten Free

Natural Sugar Substitute

American Sourced, No Imports or Additives

Used in Breads, Cakes, Desserts, More

Excellent mild table honey

Easy Pour Plastic Jar
Here are the principles of substituting honey for sugar: Up to one cup, honey can be substituted for sugar in equal amounts. For example, you can substitute 1/2 cup of honey for 1/2 cup of sugar called for in a recipe. Over one cup, use about 2/3-3/4 cup of honey for every cup of sugar.
A Few Recipe ideas: