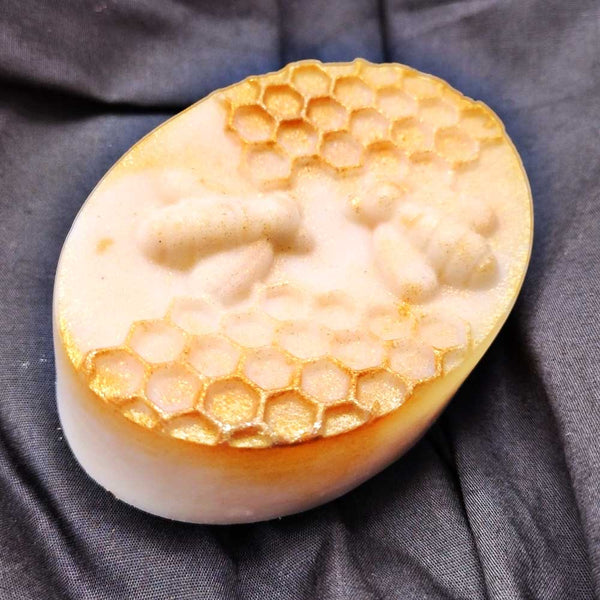 Exclusively Hand Poured Goats Milk Soaps from Weeks! 

Relax and Enjoy the Entire Bee Calm Soap Set

Get ready for a tranquil evening bath experience with the fragrance of soothing lavender, coconut, and sweet Weeks honey. You will not want to leave your oasis of solitude. Each one is made with you in mind at Weeks. Please note that each batch will vary in color to some extent due to the artisan nature.


Honey Moisturizer Soap, 4 oz


Our ultra moisturizing bar soap is designed to nourish and gently clean with natural goats milk, honey and hints of lavendar. Leaving your skin soft, smooth and clean while smelling of sweet honey and lavender.

Lovely Lavender Exfoliator Soap, 4 oz


Your skin will love this soap and your senses will be treated as well. Generous lavender with goats milk includes a touch of honey and mild salt to gently exfoliate.


Matcha Love for Honey, 3 oz




Indulge your skin with this amazing soap, Made with Weeks Honey, bentonite clay and organic green tea matcha. Not only does this soap have the amazing smell of honey but it's reported to aid in healing acne, unclog pores, draws out toxins in the skin, softens skin and reduces the appearance of scars. Additionally,  bentonite clay assists the regeneration of new skin cells. Matcha is also antibacterial.