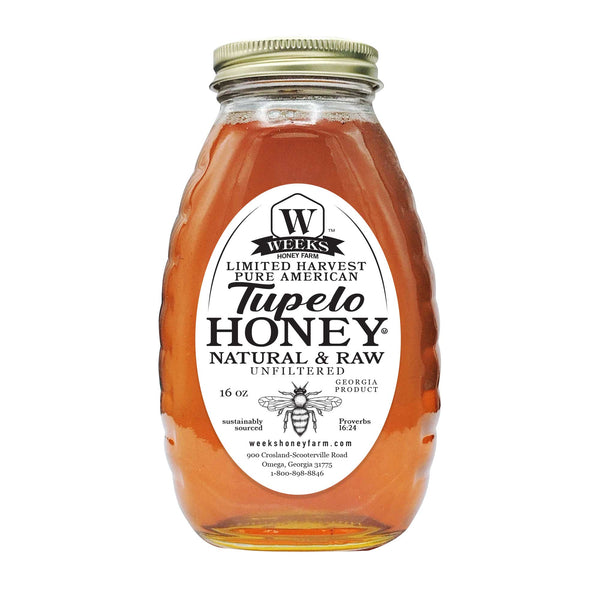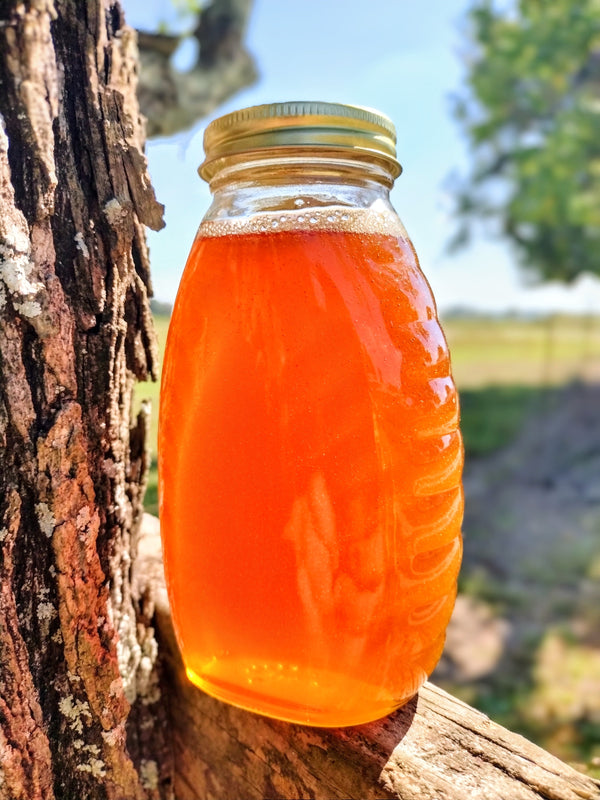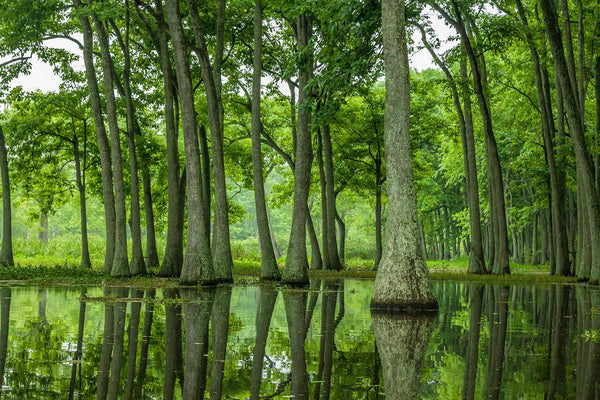 New Only available directly from Weeks Honey Farm.
SPECIAL ONLINE ONLY PRICE
Discover the taste of Weeks Pure Raw Tupelo Honey. It has been years since we have offered Tupelo to our customers and we are excited to bring it back!
Pure, raw, and unfiltered from the hive in a 1lb (16oz) vintage glass jar.
Enjoy the sweet, smooth and sophisticated buttery taste of Raw Georgia Tupelo honey.
Tupelo honey is among the most popular with our customers and one of the very best tasting honey in the world. It is native to the southeastern United State and ours is harvested from the Georgia banks of the Alapaha River.

This special honey has a light, sweet taste with a unique and pleasant aftertaste and it is slow to crystallize- if ever. The Tupelo tree's flower only blooms for a short period each spring (while nothing else is in bloom) and the nectar produces a light mono-floral honey with a green tint if held in the right light and has a unique scent reminiscent of pear.