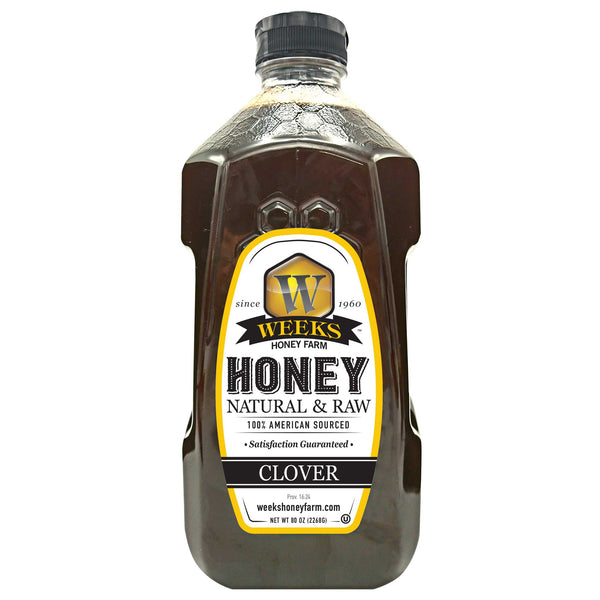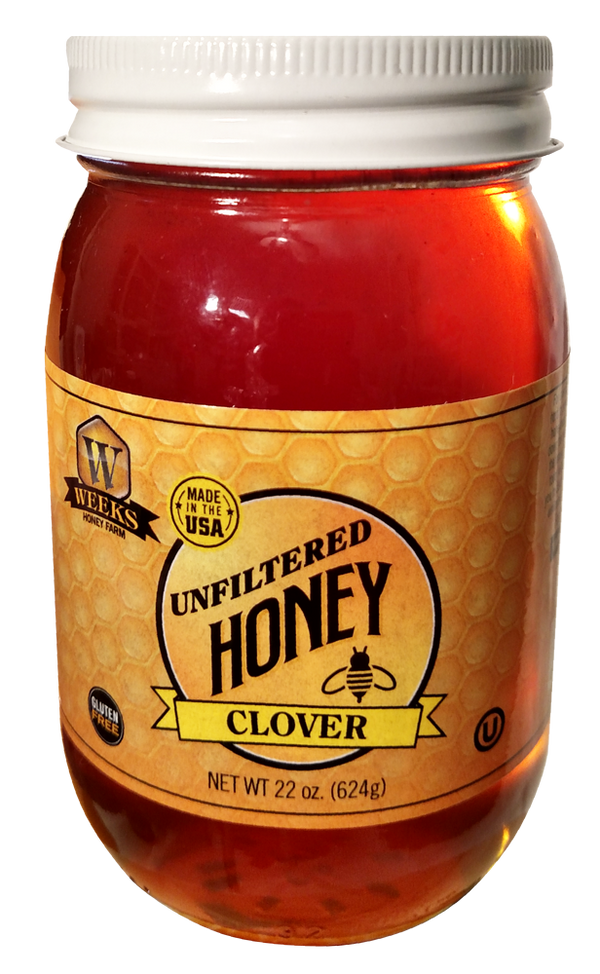 Pure, sweet and all-natural - the perfect honey for those who like a lighter taste! 
Our Best All-Natural Pure Raw Clover Honey is a delicious and nutritious treat for the whole family. It is made from 100% pure raw honey sourced directly from clover fields of the American West in its natural state, without any added preservatives or additives. This honey has an incredibly sweet taste that can be enjoyed as a spread on toast or stirred into tea and coffee, making it a great addition to your pantry. Enjoy the benefits of this all-natural honey while taking advantage of its amazing sweetness! 
Contains naturally occurring vitamins, minerals, enzymes and antioxidants
100% pure, unpasteurized and Kosher certified honey
Natural sweetener with no added sugars or syrups for a healthier alternative to white sugar or artificial sweeteners
Free of preservatives for an all-natural taste you can trust
Great source of energy
Make better choices concerning your health
Love the flavor! Even that the color of my penultimate was darker form the last one! -Julianna L.
100% PURE: Unfiltered Raw Clover honey has a light flavor and light-medium consistency
100% AMERICAN: Harvested from US Beekeepers in North and South Dakota, no added ingredients, or imported honeys guaranteed
EXCELLENT: Used in Naturally Sweetening Hot Teas, Sauces, Marinades, or as a Table Honey 
Certified Kosher.