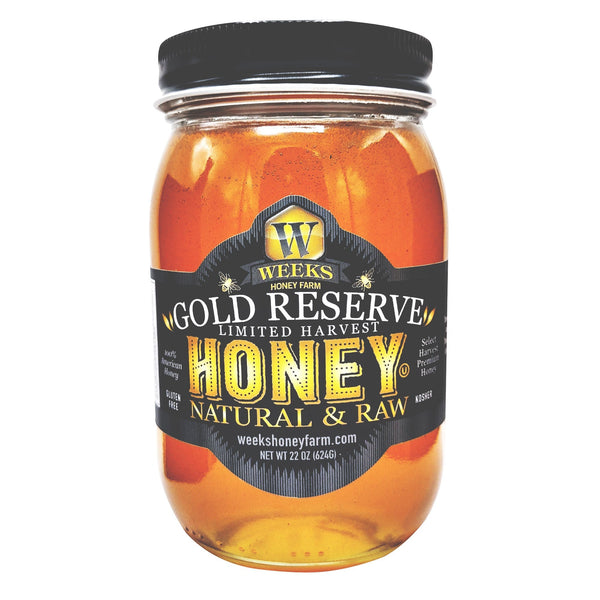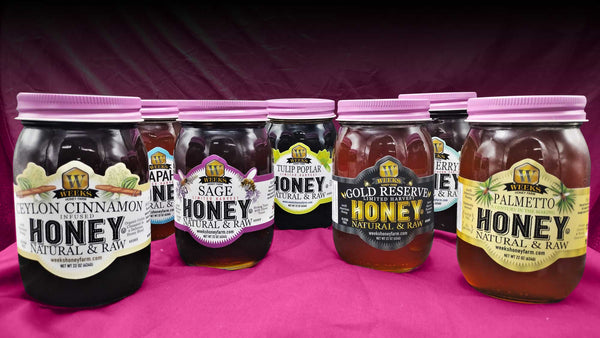 A premium, beautiful grade raw honey. Selected by  Ray Crosby himself, this honey would have normally been kept back for himself and his family. He has decided to offer it to you -and oh what a delight it is! A very mild honey, with fresh fruity under tones. Super sweet and intoxicating to look at! We don't think we have seen a prettier honey in a long time. Get yours now, it is a very limited harvest.
Only available at our location and on www.weekshoneyfarm.com.
Harvested locally at our family farm in Omega, Georgia. USA.