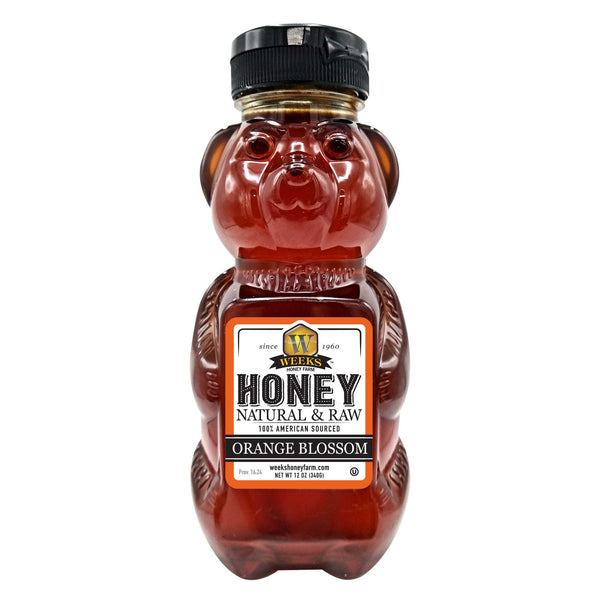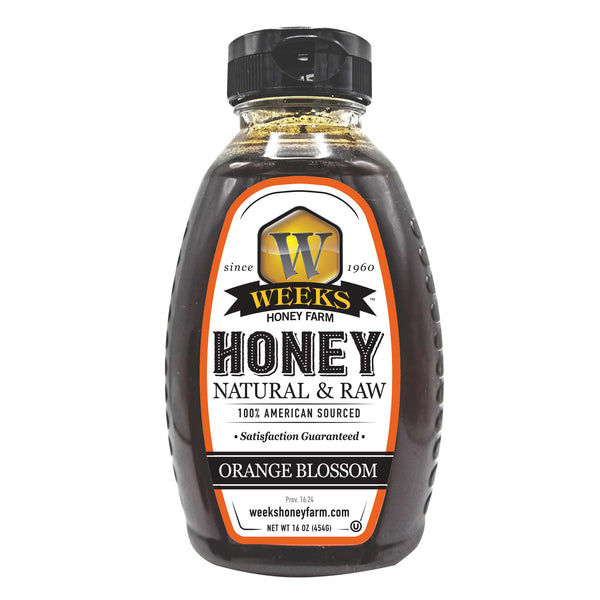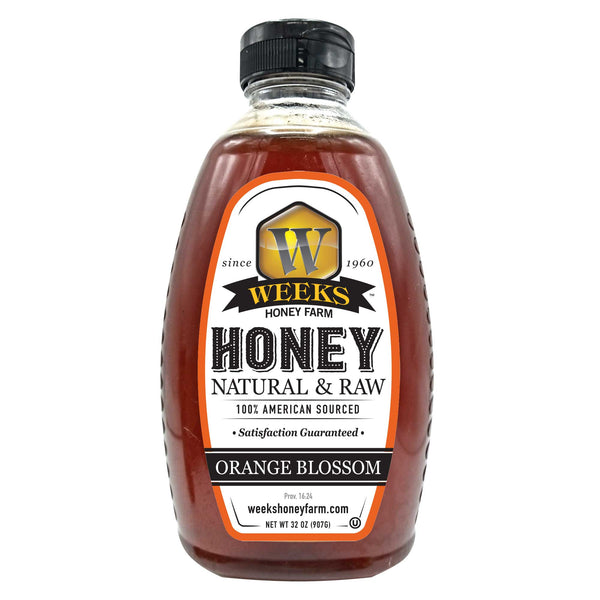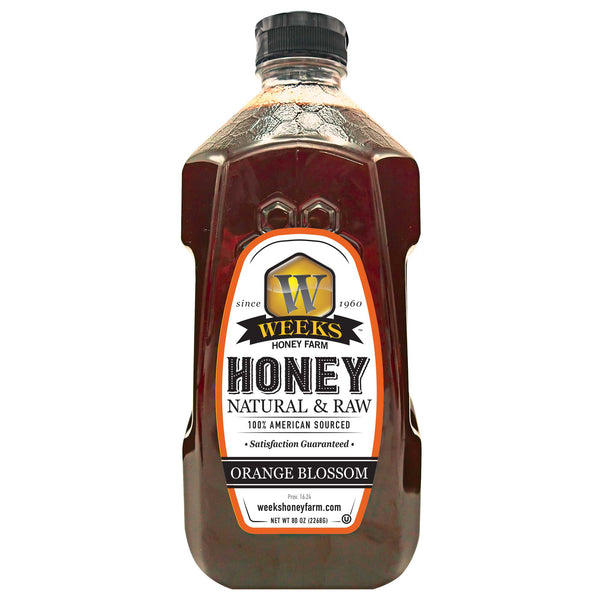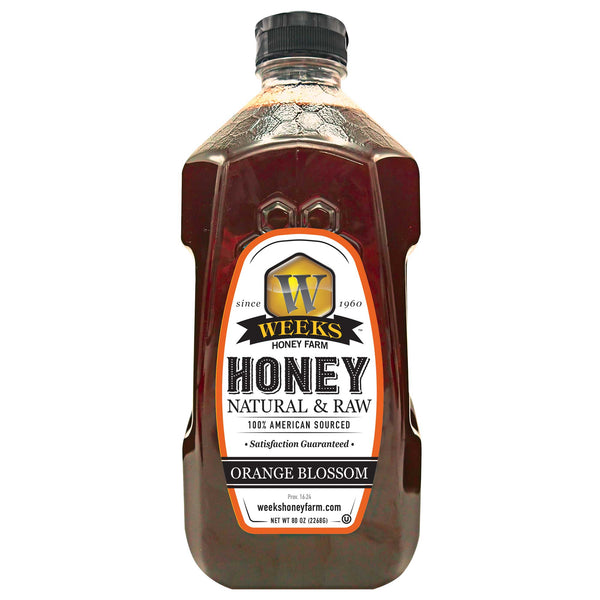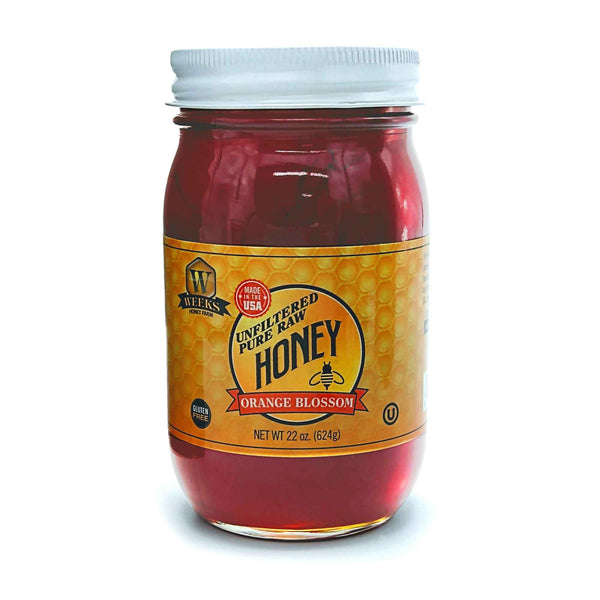 Enjoy a spoonful of pure Florida sunshine - Our Best All-Natural Pure Raw Orange Blossom Honey! 
This delicious all-natural honey is sure to please the taste buds! Our Best All-Natural Pure Raw Orange Blossom Honey is sourced from pristine orange groves in Florida, providing a robust and flavorful sweetener for any recipe. Its natural composition ensures that you get only the best quality product with no additives or preservatives. Enjoy this sweet treat as part of your favorite recipes, spread on toast or as an ingredient in homemade beauty treatments! 
Loaded with antioxidants
A perfect natural sweetener for tea and coffee
Contains a variety of vitamins, minerals, enzymes and pollen
Unpasteurized which preserves all its naturally occurring nutrients 
Raw nature intensifies its taste with subtle notes of fruity herbals
 

WEEKS HAS ONLY THE BEST

Wonderful honey. Amazing service. Couldn't ask for more. Just the best people to deal with. True American product with great health benefits. I trust this product and these people. - Marie C
100% PURE: Unfiltered Raw Orange Blossom honey has a Tangy Flavor and Medium Consistency
100% AMERICAN: Harvested from US Beekeepers in Florida Citrus Groves, no added ingredients, or imported honey guaranteed
EXCELLENT: Used in Naturally Sweetening Hot Teas, Sauces, Marinades, or as a Table Honey
Certified Kosher.
*Packaging may vary