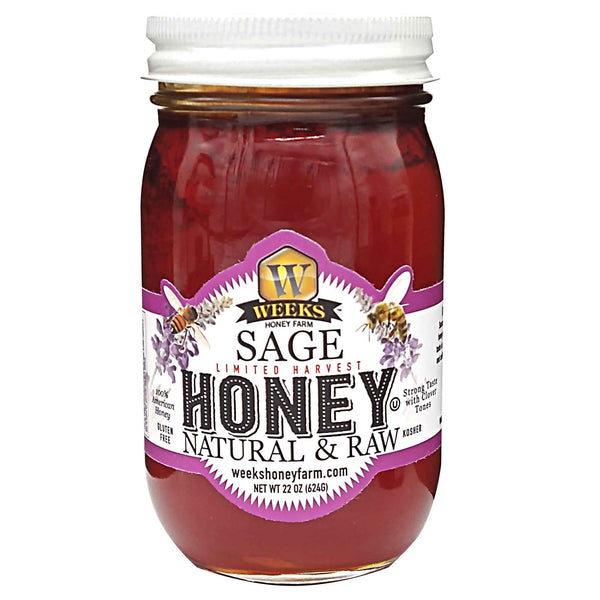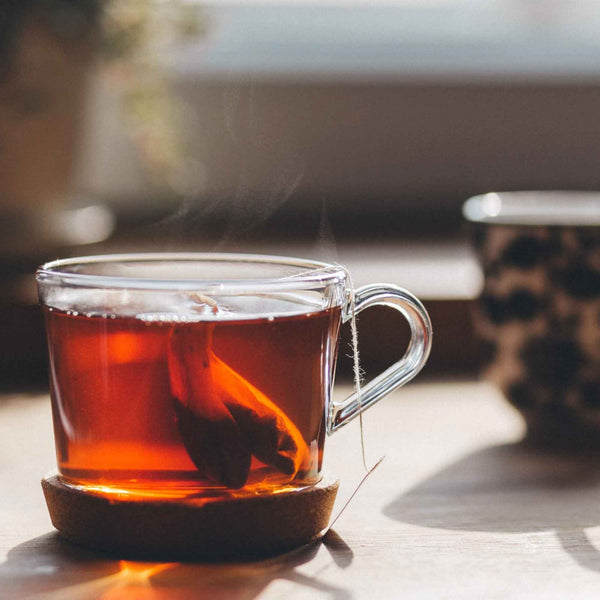 VERY LIMITED SUPPLY. 
Deliciously sweet and earthy, our limited harvest raw Sage Honey 
The bees that produce this honey live in beautiful California. This wild honey is only available every 3-5 years, and it's unlike anything you've ever tasted before. The unique taste is simply delightful: described often as a balanced mix of fruity and spicy flavors that lingers on the palate due to the honey's thickness -making it perfect for savory dishes.
Raw sage honey is a limited harvest product from American beehives
A perfect balance of sweet and savory
It's fantastic on cheese boards, in tea, or simply enjoyed right off the spoon
Our all natural raw sage honey has no additives or preservatives
Perfect with: BBQ, stuffing, mushrooms, lamb, lasagna, apple, turkey, savory dishes
A SPECIAL HONEY

Great product and service. Love the sage honey on everything. Great for my allergies because it isn't grass based. - Melody M.
Weeks Honey Farm is proud to present sage honey. Sage is mono-floral honey and has a very low moisture content, which gives it a delightfully thick texture. 
100% PURE: Raw & Natural Sage honey has a Strong Flavor and Medium Consistency
100% AMERICAN: Harvested from Beekeepers in California, no added ingredients, or imported honeys guaranteed
Limited Harvest every 5 years
Certified Kosher.