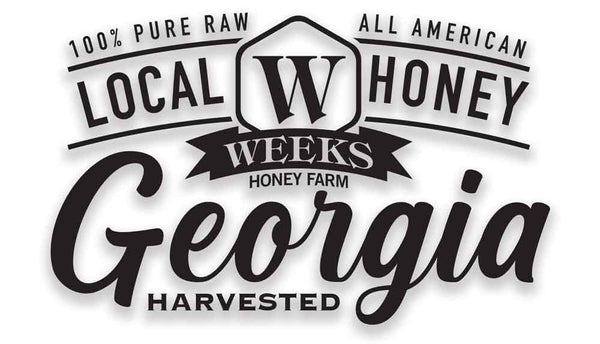 Our Best Raw Alapaha Honey--A Sweet Blend of Natures Finest! 
Our Best Raw Alapaha Honey (Tupelo Blend) is made from the nectar of some of nature's rarest and most treasured flowers. From fields in South Georgia to your kitchen table, this unique natural blend offers a special taste that has yet to be matched. With its amber color and delightful aroma, it will make all your dishes come alive with flavor! Enjoy the smooth taste and natural sweetness as you savor each bite - there's nothing else quite like it! 
Premium, raw Tupelo / Wildflower honey sourced directly from small family bee farms in southeastern Georgia
Contains a bee-initiated blend of mild and fragrant honeys with light floral notes to provide for an exquisite taste experience
Unfiltered and unpasteurized – retains essential nutrients naturally occurring in the honey
Packed with nature's goodness – antioxidants, minerals, vitamins and enzymes expected from high quality honey
I take a spoonful of honey daily because it seems to help lessen my chronic allergies; so I have switched to the Alapaha honey for my daily dose because I like the slightly acidic bright flavor and the very mildly sweet aftertaste. - Paul D.
Sourced from the beautiful banks of the Alapaha River in South Georgia, this pure honey contains a Natural Blend of Tupelo and Wildflower. The smooth taste is a one-of-a-kind delight found only in Weeks Alapaha Honey. Due to reduced habitat this honey is a very limited variety.
Natural Blend of Raw Tupelo and Wildflower Honey
Smooth Buttery Taste with a Mild Essence of Wildflower
Not Pasteurized
No Additives, No Imports
Show everyone what your favorite honey is with our exclusive Alapaha Honey Tshirt!
Click here for other size options.
Certified Kosher.