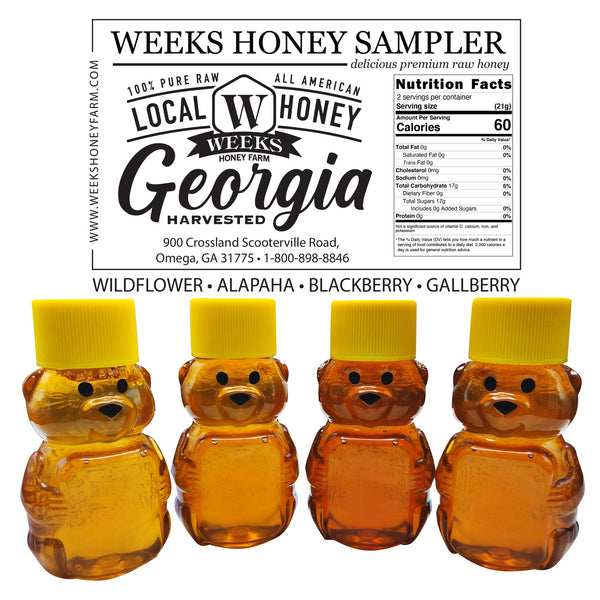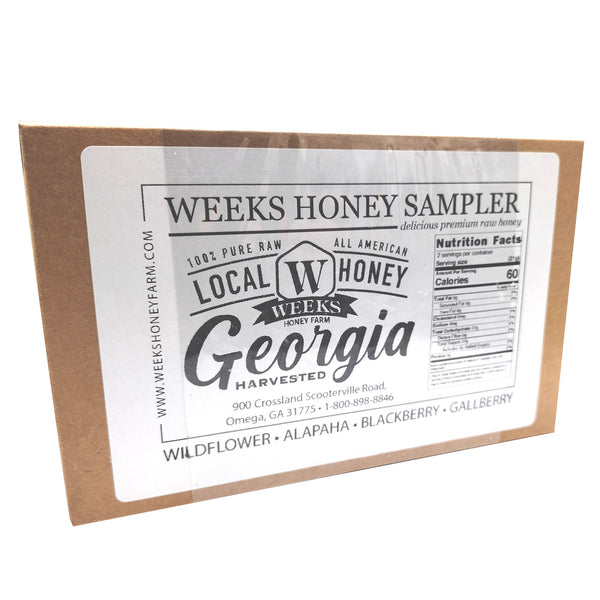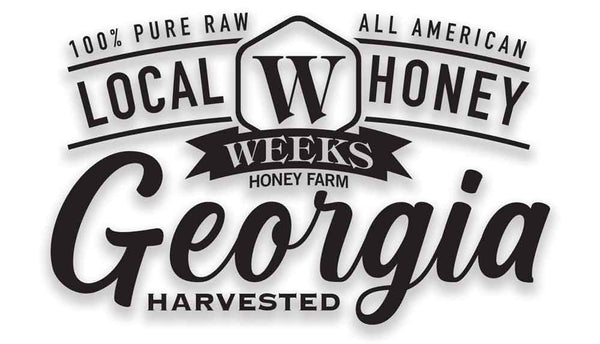 Sample the Exclusive Taste of Weeks Premier Local Georgia Honey!
Do you wonder what our honey tastes like, but don't want to commit to a large purchase? Do you know someone who loves real honey? Do you just want to share your love for Weeks honey as a gift? 
Let them taste a few of the most diverse honey we have. Sample premium Weeks raw honey from our local Georgia locations. Each honey is labelled individually, so you won't forget what you tried. Packaged in a ready to wrap gift box with window to view product. ** You can leave a note at checkout to customize your gift!

LIMITED TIME OFFER
Included 1.5 oz samples of:
• Raw Wildflower Honey
• Raw Alapaha Honey
• Raw Gallberry Honey
• Raw Blackberry Honey