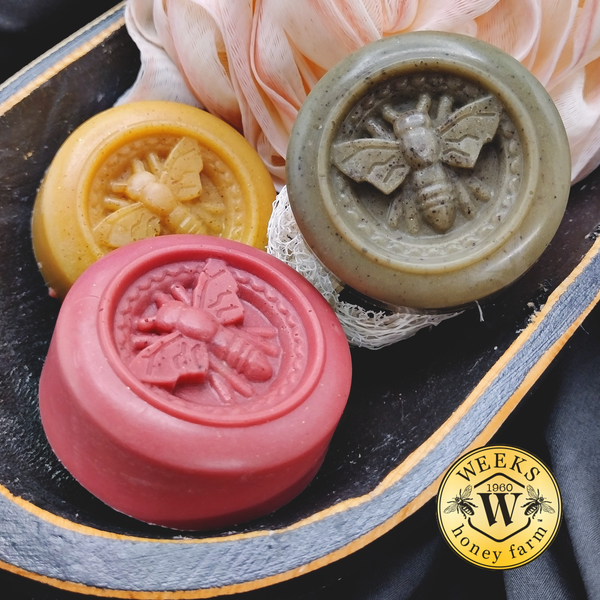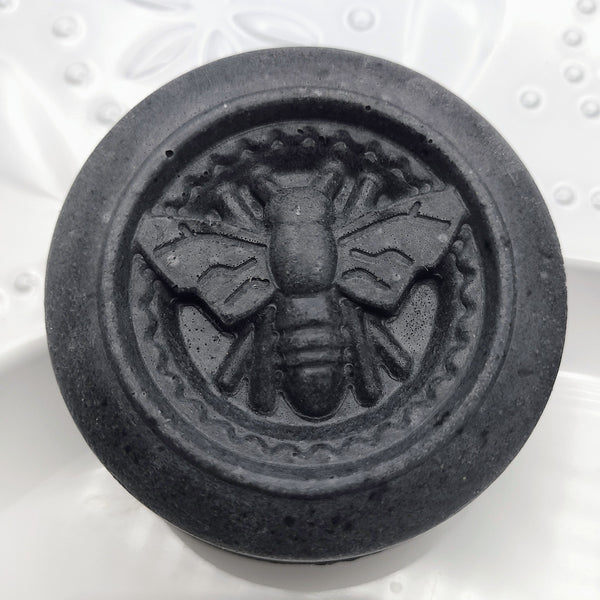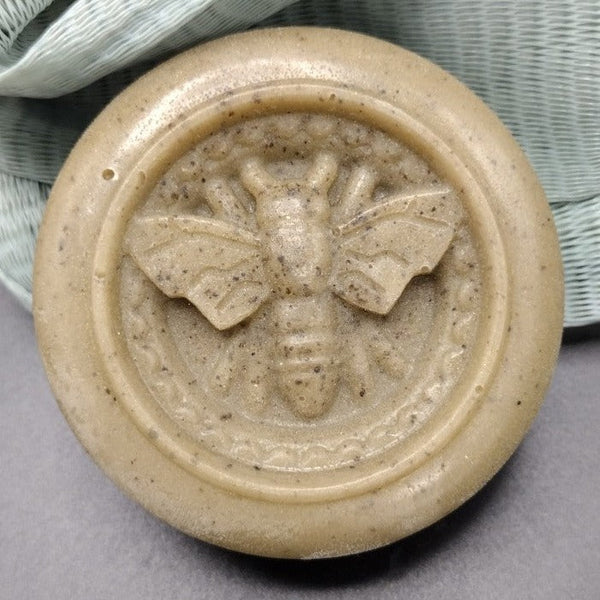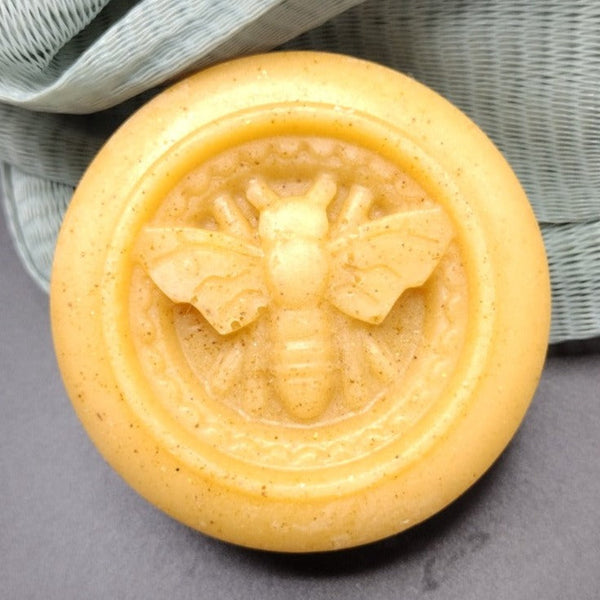 Now with even more healthy ingredients!
Exclusively Hand Poured Goats Milk Soaps from Weeks! 
The Facial Token Soap Set is perfect on any skin- on the go!
Perfect for gifting, sharing or traveling, these cute small token soaps will be perfect in any location to offer you three different ways to nourish your skin naturally and safely. These hand crafted batches of artisan soaps result in varied colors naturally.

New! Charcoal Honey Soap Token, 1.3 oz

Invigorate your face! Made with Weeks Honey, arrow root, goats milk, salt and charcoal. Get a deep clean and feel fresh while you hydrate your skin!
New! Lavender Honey Soap Token, 1.3 oz

Refresh and relax with lavender. Made with Weeks Honey, purple mica, goats milk, salt, arrow root and lavender. 
Matcha Bentonite Honey Soap Token, 1.3 oz

Indulge your skin with this amazing soap, Made with Weeks Honey, bentonite clay and organic green tea matcha. Not only does this soap have the amazing smell of honey but it's reported to aid in healing acne, unclog pores, draws out toxins in the skin, softens skin and reduces the appearance of scars. Additionally, bentonite clay assists the regeneration of new skin cells. Matcha is also antibacterial.
Pink Honey Dreams Soap Token, 1.3 oz

Your skin will love this soap and your senses sparkle with natural mica. Includes a touch of honey and rose in natural creamy goats milk soap.

Turmeric Honey Soap Token, 1.3 oz
Turmeric has been shown to help improve the appearance of skin tone irregularities, like blotchiness, redness, and unevenness. Some evidence even suggests that using turmeric topically can help improve the appearance of dark spots and discolorations. We gently sweetened with Weeks raw honey and added a sparkle of mica.
** Due to the hand-poured nature of the soaps, colors and textures may vary slightly.